A powerful website for a powerful you
Grow your business with a professional website.
Have us build your website
Have us build your website
Website features to power your business online
Website features to power
your business online
Feel confident in your website design and capabilities to deliver for your business.
Sell products on your website and in-store.
Customers can easily book appointments on your website.
Sell tickets and publish events on your website calendar.
Built-in website optimization tools for Google.
Launchmo has put my business web presence on par with major national brands, the look, the functionality and the images they provided me are excellent.
⭐⭐⭐⭐⭐
Angelo Y.
Bosco's Pizza Kitchen
Zak at Launchmo did a great job designing my website and set me up for more marketing. Pressure Pro Power Washing is very pleased with Launchmo and will continue to use them.
⭐⭐⭐⭐⭐
Robert W.
Pressure Pro Power Washing
With my website coming up before my competitors during a broad search for my particular services, they have given my company the edge.
⭐⭐⭐⭐⭐
Don W.
Don Walton Insurance
My website is beautiful and I love being able to email them, give them info and ta-da! Its on my page.
⭐⭐⭐⭐⭐
Liz L.
Liberty Studios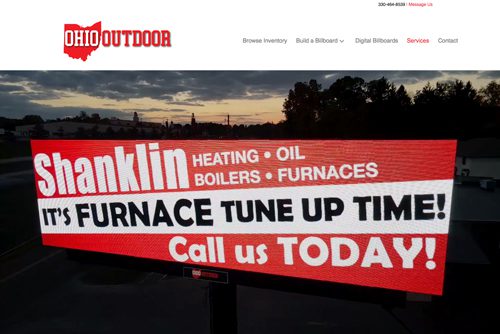 Launchmo provides an all inclusive approach to website design. The process is simple and they are efficient and effective at what they do.
⭐⭐⭐⭐⭐
Ben H.
Ohio Outdoor
As a small business owner I have worked with Cody and Zak from Launchmo for about 2 years now, they have been instrumental in my company's double digit percentage profitability growth.
⭐⭐⭐⭐⭐
Matt H.
Wightman Insurance
Reach your customers with a powerful website